Product Description
Take a turn with the new Crosley C100. The adjustable counterweight and smooth s-shaped curves of the aluminum tonearm will get in the groove with ease. Get flashy with the adjustable strobe pitch control, and with a built-in pre-amp, the C100 is ready to rock with any powered speaker system.
From the Manufacturer
Step up to the next stage of the vinyl experience. High tech features and a sleek metallic body bring this analog player back to the future.
Amp it Up
The C100 is loaded with a built in preamp, so out of the box it's ready to blast with powered speakers. Or, plug your own preamp in and flip a switch to have music on your terms. (And tones.) Speakers plug in with RCA output ports, so you can customize your total music experience.
Built for Sound
Hi-tech, ABS construction gives the C100 a sleek, solid foundation. A modern transparent lid can be lifted up to control the tunes, or shut to protect records and wandering hands from messing with careful adjustments.
Belt Up
Using a belt-driven mechanism lets the C100 turn at two speeds to play 33RPM LPs, and 45RPM singles. There's even a 45 adapter, so you're covered at either speed.
Get the Point
The C100 comes equipped with a diamond-tipped Audio Technica needle to pick up every detail of every cut.
Perfect Pitch
Adjustable pitch control uses a strobe light beaming onto the platter dots to tame those finicky albums that tweak high or low, giving each note optimum sound.
No Skate Zone
This curvy s-shaped tonearm is not going to have any of this skating nonsense, preserving your sound, and your precious records.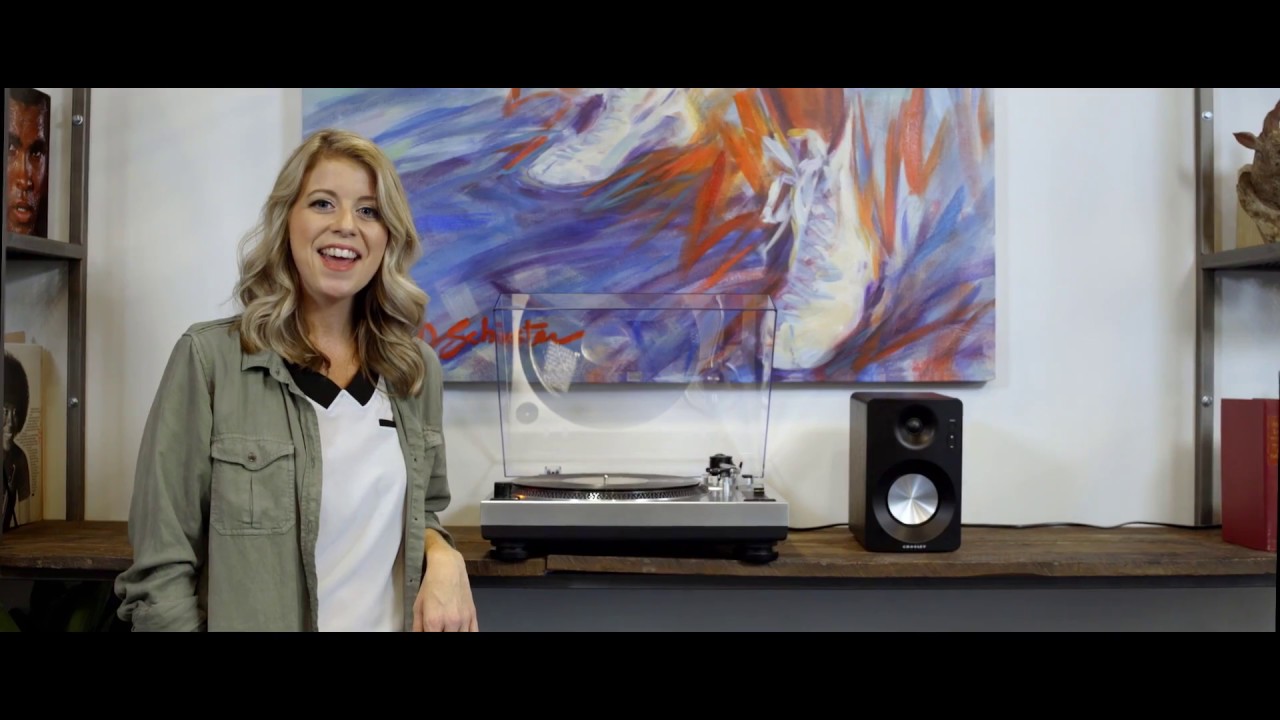 Hi Tech ABS Construction
Belt Driven Turntable Mechanism
Plays 2 Speeds - 33 1/3 And 45 RPM Records
Diamond Stylus Needle
Adjustable Pitch Control
Adjustable Tone Arm Weight
Anti - Skate Adjustment
Auxiliary Output
RCA Phono Output
Transparent Protective Lid